So you need a new air conditioner, but you want to make the right decision? We don't blame you.
Investing in a new air conditioner is a big decision. In our experience working with thousands of customers in Central Florida, here are 5 things that will help you make the right decision.
#1 - You Are In Control Of The Process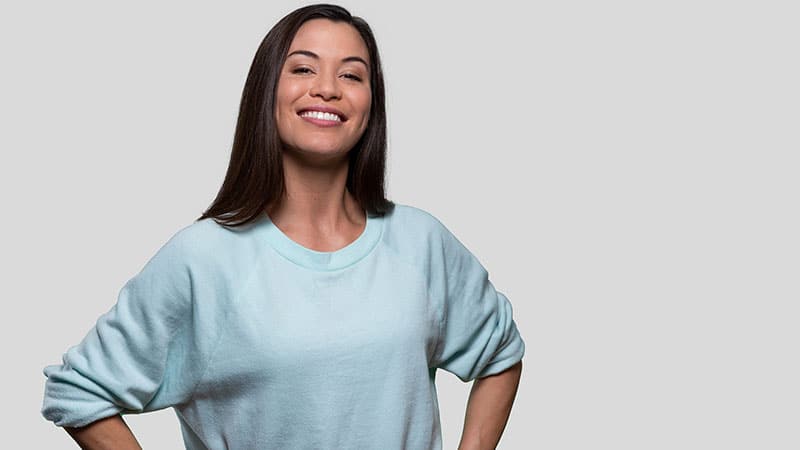 I can remember when my wife delivered our first baby. After my son had been cleaned and swaddled, I looked at the doctor and asked if I could hold my son. The doctor looked at me and said, "Of course! This is your child. You don't need my permission". It suddenly hit me that I didn't need anyone's permission to hold my baby.
Similarly, you don't need anyone else's permission to make decisions about your air conditioning system. It's smart to get advice and helpful tips from an experienced HVAC specialist, but ultimately you get to make the decision.
Don't be intimidated. If you choose Pro-Tech, you'll never have to worry about dealing with pushy or manipulative sales tactics. Our comfort specialists are trained to serve you and make sure you're happy. And if you have a less than great experience, please let us know immediately so we can make it right.
#2 - Think Long Term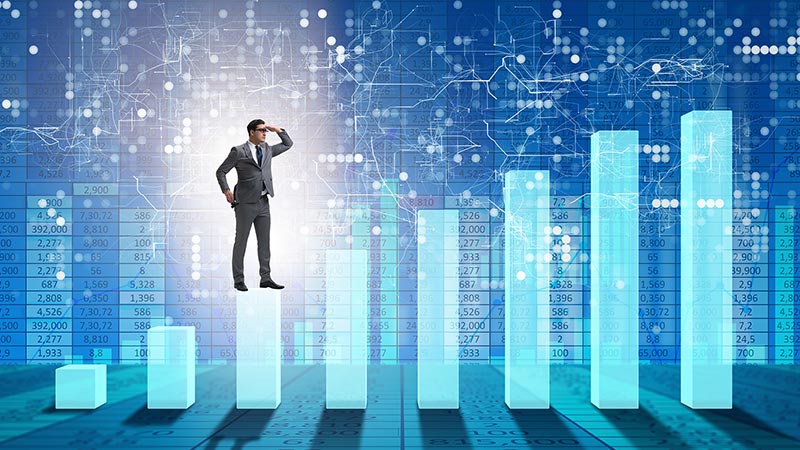 How many times have you had to purchase a new air conditioner in your life? Probably not often. Yet, this one decision will have a huge impact on your day to day life for the next 10 to 20 years.
Yet, there are two mistakes many people make during the process of installing a new air conditioner.
First, they don't bother fixing problems that have bothered them for years.
For example, do you have a part of your home that consistently is uncomfortable? Or is your AC system too noisy while it's running? Think about all the things you would like to change about your existing AC system. Then talk to your comfort specialist to see what's possible.
A second mistake is to focus on short-term over long-term savings.
One example of this is the equipment you choose. Not all equipment is equal. Some equipment is more dependable and more efficient than others. Choosing a higher quality system will cost more up front, but will leave you happier in the long run.
A second example is the quality of the installation (more on this below). You can always find a contractor who is willing to do the job cheaper. However, you should be cautious. A system installed by an inexperienced contractor will be less efficient than a properly installed system, leading to higher energy costs and repair bills, not to mention a loss in comfort.
So keep a long-term perspective in mind.
The air conditioner you choose will affect the temperature in your home, the quality of air you breathe, the humidity levels and your energy bills. Not to mention how these things can impact your sleep and your mood on a daily basis Think ahead and you'll be happy for many years to come.
#3 - Know Your Options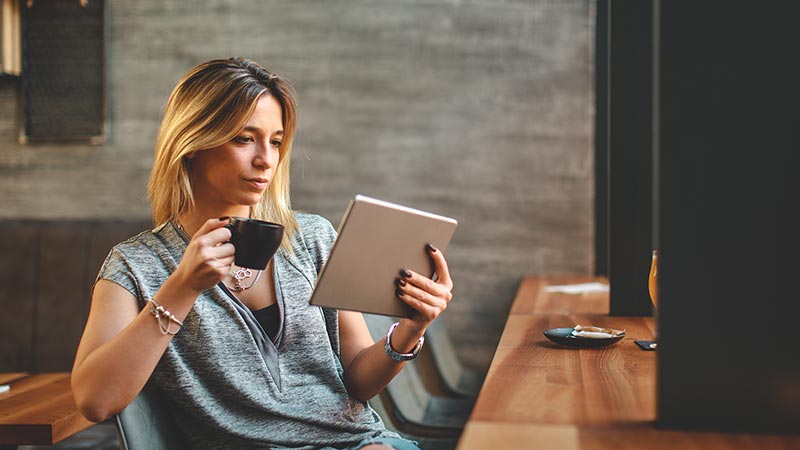 Air conditioning is still a relatively new technology and it is constantly evolving. You may not even be aware of some of the improvements that can have a huge impact on your quality of life.
Thankfully, we know a thing or two about air conditioning. So here are a few technological advances you should know about.
Air Purification
If you suffer from allergies or find yourself getting sick on a regular basis, now is the perfect time to consider recent air purification developments.
In the old days, every AC system had a standard 1 inch filter, but with currently technology you can do much better than that.
The CleanEffects is the most effective air cleaning filter available. It removes up to 99.98% of allergens from filtered air. It's up to 100x more effective than a standard 1" filter. It's perfect for people who struggle with asthma and allergies.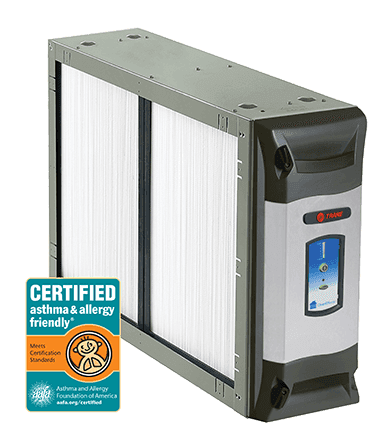 The REME HALO is another whole house purification system that attaches to the plenum above your air handler. While the CleanEffects filters the air, the REME HALO actively sanitizes the air by distributing ionized hydroperoxide molecules throughout your home.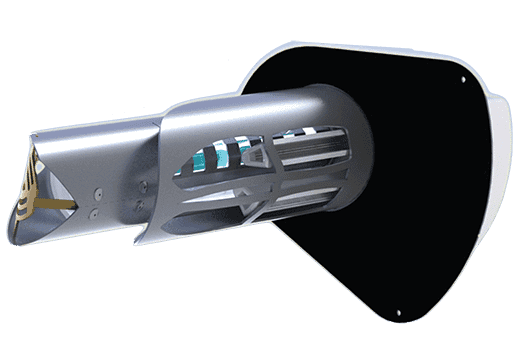 Lastly, a five-inch media filter is a simple and affordable way to get much better air filtration than a standard 1" pleated filter. It not only provides better filtration, but it also doesn't need to be changed as frequently as a standard 1" filter.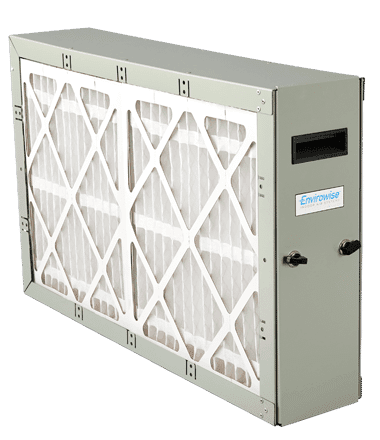 Variable Speed Vs. Single Stage AC Unit
One of the most amazing innovations in AC technology is the variable speed system.
One way I like to describe the difference between a variable speed unit and a single stage unit is using the analogy of a car.
Imagine your car only had 2 options. It could either slam on the gas full speed or it could be completely stopped. This would be incredibly inefficient, waste gas and lead to early breakdown of the engine. This is essentially how a single stage AC unit works.
On the other, a regular car allows you to give just enough gas to get where you need to go. In fact, you can put it in cruise control and it will maintain your ideal speed for you. This is how a variable speed AC unit works.
A variable speed system runs much longer, but at lower speeds. This provides you with the following benefits:
Less energy use (it rarely runs at full speed)
Quiet operation (lower speed means less noise)
Constant ideal temperature (no large temperature swings between cycles)
Better dehumidification (It runs longer, meaning more dehumidification)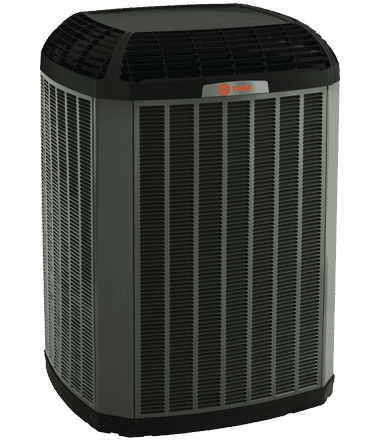 Zoned AC Systems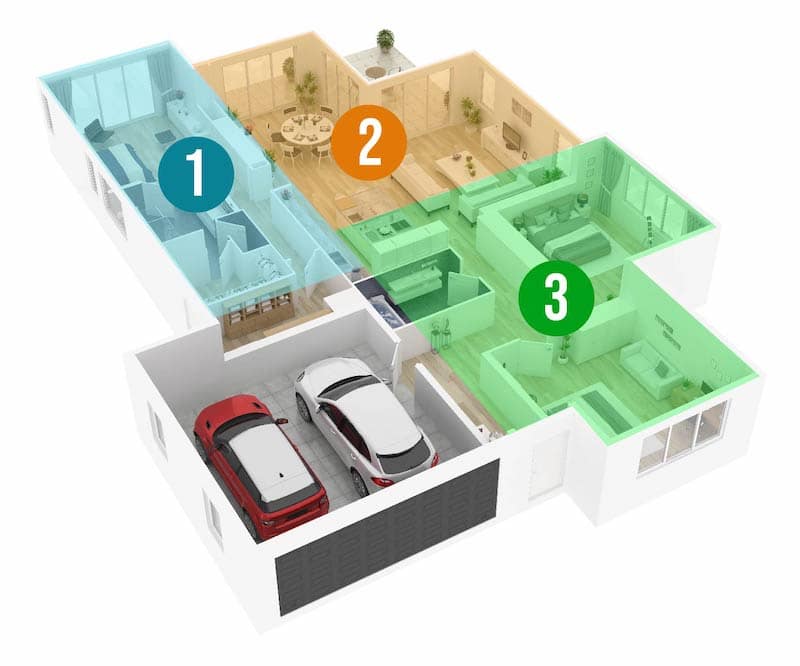 Another incredible advancement is the ability to create individual "zones" in your home. Each zone can be controlled individually and given just the right amount of air.
For example, in my own home I had a hot spot in my master bedroom. At night this made it very difficult to sleep.
We designed our new air conditioning system with three zones. The first was our master bedroom area. The second zone included our kids bedrooms. Lastly, the third zone included our living room and kitchen.
Once our zones were installed, we could control each zone independently. This means each part of the house can be set to different temperatures. Our AC system automatically adjusts the amount of air that is sent to each zone so it's always the right temperature. It's pretty amazing!
#4 - Equipment Isn't All That Matters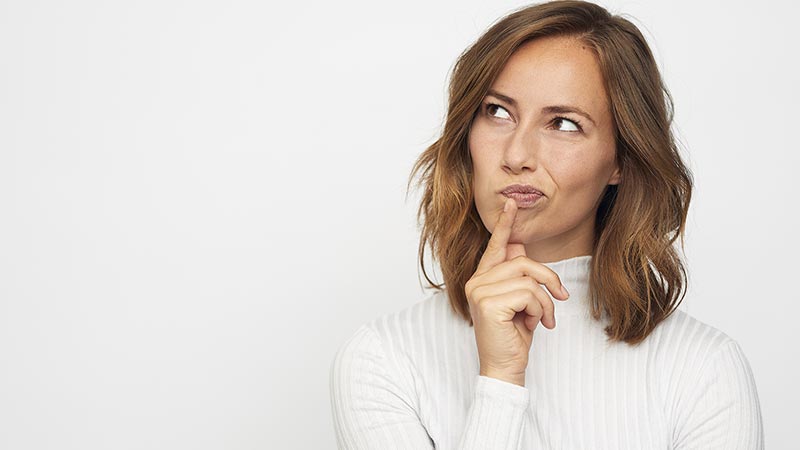 It's very easy to get caught up in the equipment and forget one important fact: equipment is just one piece of the equation.
The company you choose to install your air conditioner is equally, if not more, important. There are literally hundreds of steps that need to occur for an air conditioning system to be installed properly. If any of these steps is missed or done out of order, your system will not perform to its fullest potential.
Unlike an automobile that is assembled to perfection in a factory, an air conditioning system comes with individual pieces that must be assembled in your home.
There are multiple factors to take into consideration such as sizing, system airflow, system charge, and other factors that will determine how your system performs. If it's done incorrectly, it can lead to a 30-40% drop in efficiency. That means higher operating cost, more repairs, shorter lifespan and loss of comfort.
Sadly, the HVAC industry has been guilty of cutting corners in an effort to cut costs. This means that you should be wary of HVAC contractors who offer you cheap installation costs. While it may save you money up front, you could potentially lose much more than you will save due to the decrease in efficiency.
This is why it's important to consider the reputation of the HVAC contractor you choose. Look at their online reviews, BBB rating and speak to former customers. No company is perfect, but you want someone with a proven record of quality.
#5 - You Should Choose Pro-Tech For your AC Installation
Ok, so this last one is more of an opinion than a fact. But we still think you'll agree that Pro-Tech is the best choice for your AC installation.
But why do I say that?
A Stellar Reputation
We've been around since 1961. In this day of internet reviews and social media, it would be easy to tell if we didn't keep our promises.
But we welcome you to look at our customer reviews and see for yourself. We have nothing to hide. Chances are you have friends, neighbors or co workers who have used Pro-Tech in the past. Just ask them how we did.
We Are Leaders In The Field
Pro-Tech does more installations than just about every other AC company in Central Florida. We are consistently in the Top 10 of Trane Dealers in Florida and Southern Georgia.
We don't say this to brag, but simply to assure you that we have the experience you need. We've designed thousands of AC systems and we've learned things that only come with years of experience.
We've Got Your Back
We don't think you'll find anyone better than Pro-Tech, but that doesn't mean we're perfect. The good news is that on the rare occasion that an installation doesn't go as planned, we've got you covered.
You are protected by our 1 year warranty. That means that if you find anything wrong with our installation, you've got a full year to let us know and we'll come back and fix it for free.
We're also fully licensed and insured so if your property is damaged in any way we've got coverage for that (don't worry, I can't remember the last time we've needed to use it).
So what are you waiting for? Schedule a free AC replacement consultation today and we'll send a comfort specialist to your home to help you get exactly what you want in your next AC system. Just call (877) 416-4727 or send us a message to get started.